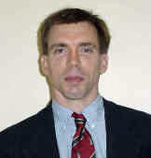 Theoretical Soft and Biological Physics
I use theory and computer simulations to understand jamming and glass transitions in soft matter systems such as granular materials, foams, colloids, and polymers. My interests in biological physics include protein folding and aggregation, DNA packaging, and the packing and mechanical properties of cells and tissues.
I am an avid soccer player, father of twins Eli & Elizabeth, and my wife Jennifer and I (who I met in 7th grade) love taking trips to beaches during the summer months including the Outer Banks and Captiva.