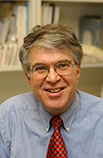 The research in our lab develops understanding of advanced light detectors, for future NASA and space applications, and the electrical behavior or superconducting nanostructures. This relates to the coherence of the phase of the wavefunction. Undergraduates who have worked in our lab have gone in many research and career directions; a number are university faculty members of Physics departments.
Teaching interests include seminars on topics relating science, technology and society.
My personal interests are family, including a new grandson, and service to the New Haven Public schools, doing 'Mr. Science' demonstrations.