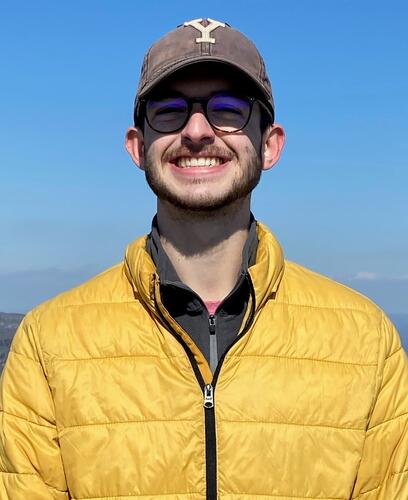 Charlie Uchno (YC'2022 Physics major) is one of five juniors to win an F. Wilder Bellamy Jr. memorial Prize for 2021
F. Wilder Bellamy Jr. Memorial Prize
Established in 1939 by friends of F. Wilder Bellamy Jr., B.A. 1937, the prize is awarded to a junior who best exemplifies the qualities for which F. Wilder Bellamy, Jr. is remembered, including personal integrity, loyalty to friends, and high-spiritedness in athletics, academics, and social life.
Charlie Uchno, Berkeley College
Charlie Uchno has contributed consistently and enthusiastically to the Berkeley College (BK) community for the past three years. He has been a leader in the college's intramurals (IM) program and has served since April 2020 as one of BK's three IM secretaries. With respect to social activities, Charlie has served as committee chair of the Yale Model United Nations Conference since April 2019, leading a committee of high school Model United Nations delegates and empowering their voices to be heard. Charlie also is a Discipleship Team leader for the Yale Chi Alpha Christian Fellowship, a role that involves planning and guiding weekly small group meetings to mentor underclassmen and develop community. Next year, Charlie will bring his wide-ranging interests and caring spirit to the Berkeley FroCo team, helping to lead the Class of '25 through their first year at Yale.
Click below for full story.